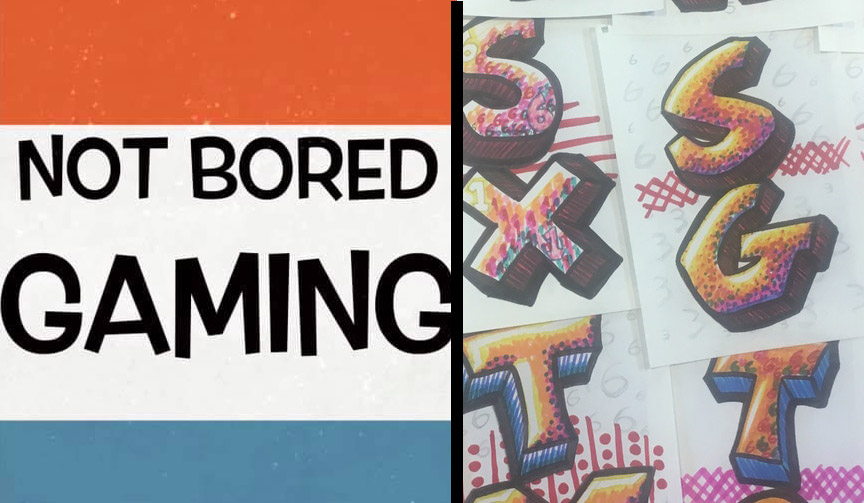 A very special episode today, Rick is joined by Tom Coldron who has a game called Categorickell on Kickstarter and Mark Dainty who runs Not Bored Gaming Youtube channel.
We discuss games we have played recently including Taj Mahal, Isle of Cats, Horrified and Nemesis.  Tom then tells us about the Kickstarter game he has designed using the ELL deck (by Behrooz 'Bez' Shahriari).
Then Mark tells us about the challenges and rewards of running his own Youtube channel.
Tom's Kickstarter
https://www.kickstarter.com/projects/bybez/categorickell-a-trivial-tug-of-war-and-many-other-games/?ref=kicktraq
Mark's Gaming Channel
https://www.youtube.com/channel/UCzUnnog4exRqAm2EK98D69g
"Join our Guild on Board Game Geek at: https://boardgamegeek.com/guild/3610 A haven for board gamers and, more specifically, those of us who like Solo Boardgaming. With reviews, unboxing, discussions, news, playthroughs - you know, the whole banana!! You can also follow us on Facebook at @not bored gaming Remember - If you can't find anyone else to play with, there's nothing wrong with playing with yourself. Email: Notboredgaming@icloud.com"
Links to games
https://boardgamegeek.com/boardgame/475/taj-mahal
https://boardgamegeek.com/boardgame/281259/isle-cats
https://boardgamegeek.com/boardgame/167355/nemesis
https://boardgamegeek.com/boardgame/282524/horrified
Description of Categorickell from Kickstarter -
"The rebirth of the ELL deck. The first featured game is: CATEGORICKELL!
A fast, frantic, tug-of-war for 2-6 players (2 teams), 5-10 minutes, ages 8+
Think of a country, starting with S or G! You are racing to do this before the other team! Each time you win, the 'active card' moves closer to you. Keep beating the other team to get it to your side and then score a point!
There are 19 suggested categories. Easy ones (e.g. food and drink), harder ones (e.g. musical groups/composers), and meta-categories (e.g. words exactly 5 letters long). Of course, you can also create your own topics if you have specific knowledge. Once, I watched 2 people play a full game, with the category of 'cosmetic products sold by our company'!"